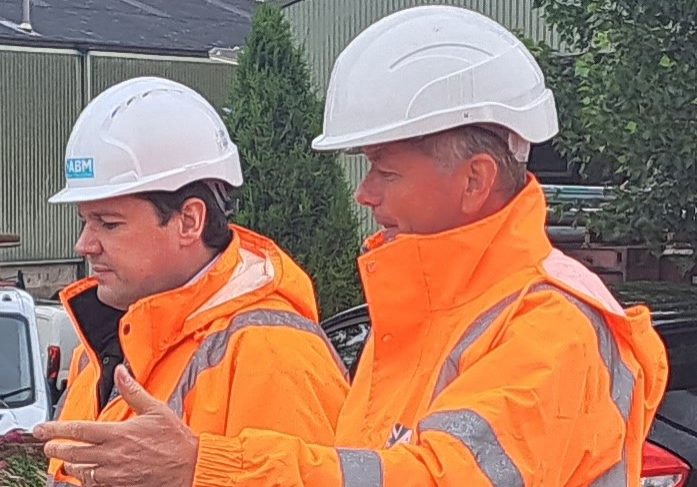 Government Minister visits ABM
Robert Jenrick, the Minister of State for Immigration made time in his hectic schedule to call in to ABM's Tuxford precast concrete manufacturing facility today. Not only is Mr Jenrick a key member of Government, he's also ABM's local MP, representing Newark.
Mr Jenrick, who was joined by Mat Danks, HS2's Senior Public Affairs Manager, called in to get to know about ABM's work and how future opportunities on HS2 and other Government funded schemes could help ABM expand its contribution to the local economy.
ABM's Sales Manager, Sean Gaffney, introduced the visitors to the company's work on HS2 and explained some of the opportunities and challenges facing the business.
After a tour of the factory, Mr Jenrick committed to take his support for UK manufacturers supplying UK Government funded construction projects back to his colleagues in Westminster.
14th July 2023